Lease Payment Options
If you have bad credit, no credit, then a Lease Payment Option is for you. We work with different companies so you can choose the one that works for you. So, if you happen to get declined for one company, you can always try a different one.
Okinus Finance
Approves up to: $6,000
Early Payoff Option: Yes, 110 Day Early Payoff
Reports to Credit Bureau: Yes, Every Month (Experian & TransUnion)
Initial Payment: Varies. First Payment or less.
Requirements: 60-Day old Checking Account
Documents to Submit: None
Accepts Payroll or Prepaid Cards: No
Also Accept: Self-Employed, Retirement, SS, VA, Disability, ITIN
Snap Finance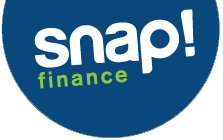 Approves up to: $3,300
Early Payoff Option: Yes, 100 Day Cash Payoff
Reports to Credit Bureau: Optional
Initial Payment: $39 Processing Fee
Requirements: Active Checking Account, Earn $1,000 a month
Documents to Submit: None
Accepts Payroll or Prepaid Cards: No
Also Accept: Self-Employed, Retirement, SS, VA, Disability, ITIN
Acima
Approves up to: $5,000
Early Payoff Option: Yes, 90 Day Cash Payoff
Reports to Credit Bureau: Yes, Every Month (Experian)
Initial Payment: $54 Initial Payment
Requirements: 90-Day old Checking or Debit Account, Earn $1000 a month
Documents to Submit: None
Accepts Payroll or Prepaid Cards: No
Also Accept: Self-Employed, Retirement, SS, VA, Disability, ITIN
American First Finance